The Cultural Village Foundation is an exceptional project of hope for human interaction through art and cultural exchange – a project made possible thanks to the inspired vision, solid faith and wise leadership of HH Sheikh Hamad Bin Khalifa Al Thani, the Father Emir​ of the State of Qatar. Keeping pace with the emerging global culture that emphasises the importance of diversity in human development, Katara Cultural Village is the largest and the most multidimensional cultural project of Qatar. It is a place where people come together to experience the cultures of the world. With beautiful theatres, concert halls, exhibition galleries and cutting-edge facilities, Katara aims to become a world leader for multi-cultural activities. In line with the goals set forward by the Qatar National Vision 2030, Katara serves as a guardian to the heritage and traditions of Qatar and endeavours to spread awareness about the importance of every culture and civilization and as such, Katara hosts international, regional and local festivals, workshops, performances and exhibitions.
HORIZONTAL MOVEMENT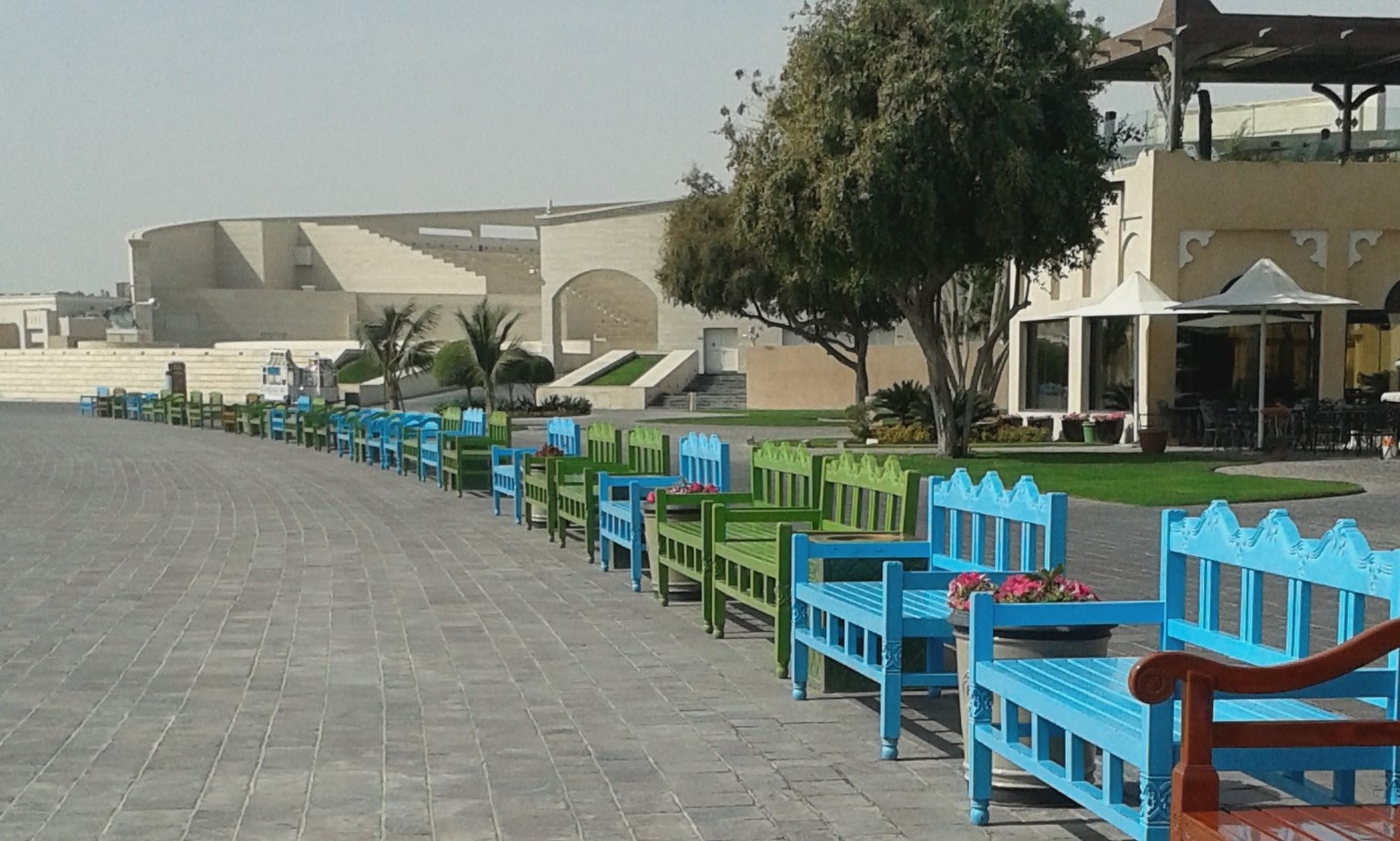 Manoeuvrability
All corridors are wide enough to enable wheelchair users and people using mobility equipment to manoeuvre easily. Circulation routes are generally good.
The majority of corridors are free from obstructions which would hamper a wheelchair user's ability to manoeuvre. This would also assist people using mobility equipment.
Floor surfaces are slip resistant and suitable for wheelchair users or people using mobility equipment.
Seating is provided to enable wheelchair users to sit with their friends/family
Tables and chairs are moveable so can accommodate different user requirements.