If you're looking for a good park to visit over the weekend, then you should know about the new traditional family park that has being recently opened for the public. Located in Al-Khor, Al-Tawasul Traditional Park is built under Ras Laffan Industrial City Community Outreach Programme (RLIC-COP). While covering an area of around 28,500 sqm, the public park consists of a play area for the kids, a football ground, athlete walkway and facilities to house a collection of birds and animals. A very interesting feature of this park is that it has a unique environment section covering an area of about 600 sqm. Also, many varieties of trees have been planted inside the park and for fencing. Another significant feature of the park would be the traditional fountain that has been built inside it.
HORIZONTAL MOVEMENT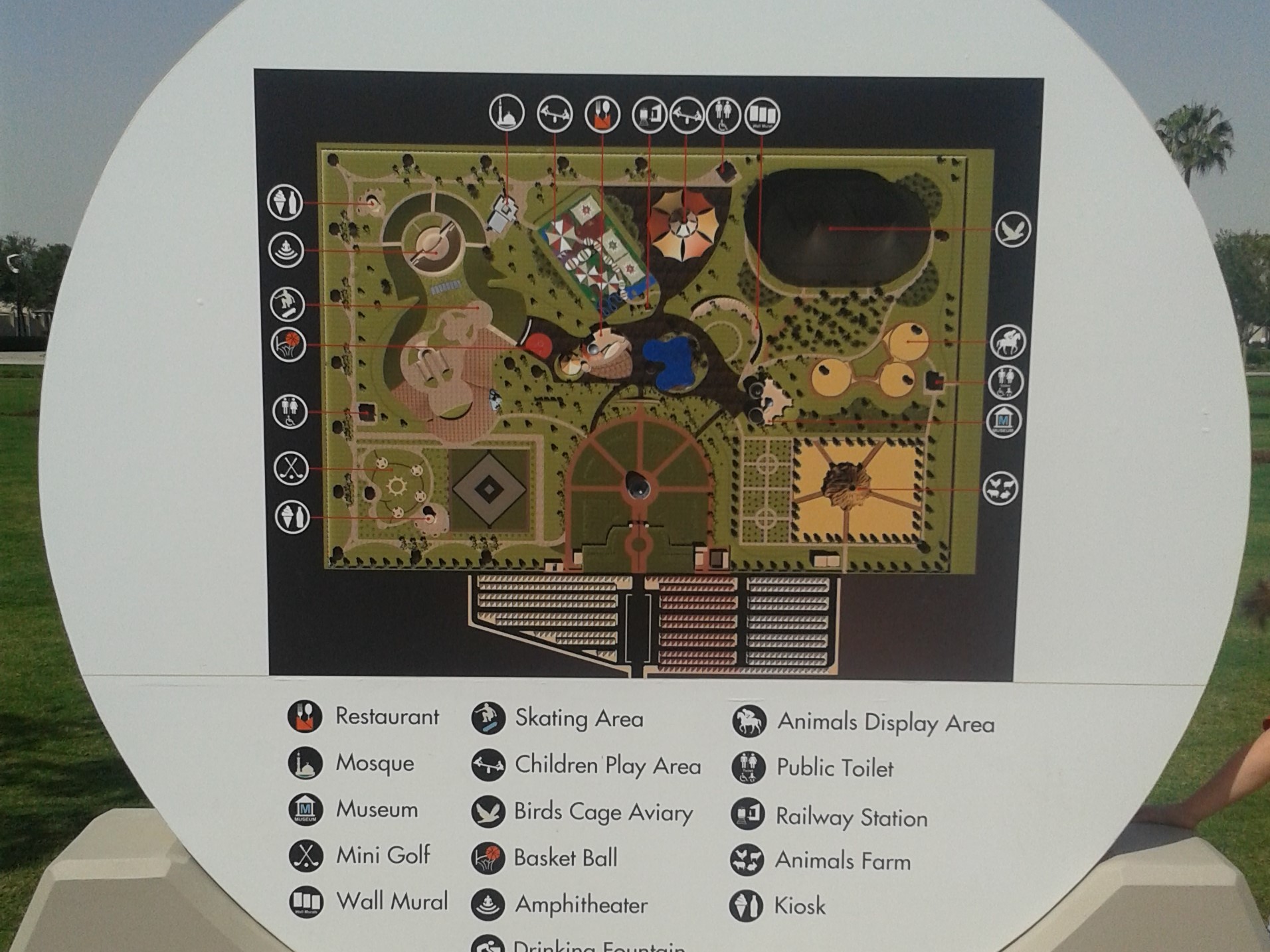 Manoeuvrability
All corridors are wide enough to enable wheelchair users and people using mobility equipment to manoeuvre easily. Circulation routes are generally good.
The majority of corridors are free from obstructions which would hamper a wheelchair user's ability to manoeuvre. This would also assist people using mobility equipment.
Floor surfaces are slip resistant and suitable for wheelchair users or people using mobility equipment.
Some of the play equipment in the park is specifically designed for children who use wheelchairs/mobility equipment
Disclaimer
This report has been prepared by Accessible Qatar, an initiative by Sasol Middle East & India (Sasol) as part of its corporate social responsibility programme. This report is not provided on a commercial basis and no fees were charged for the preparation of this report. The report is provided on an "as is, where is" basis and Sasol and its affiliated companies do not make any representations or warranties, express or implied, regarding the quality, quantity, value, condition, completeness or accuracy of this report or any information or recommendations included in this report. The venue agrees that, to the maximum extent permitted by applicable law, Sasol shall not be liable for any losses, liabilities, costs, damages and expenses that the venue does or will incur or suffer as a direct or indirect result of this report.