Concorde Hotel Doha is set to offer a unique line of product and services. From the carefully appointed bedrooms, contemporary restaurants geared to offering superior gastronomic experience, superbly appointed conference halls, to a state-of-the-art gymnasium attached with massage room to indulge in, matched with our unwavering commitment and attitude of everyone who works for us. These are the elements we cannot capture in photographs or words. You simply have to experience it yourself. Concorde Hotel Doha stands elegantly in the heart of the city, adjoining to bank street, and just few minutes away from Doha International Airport. A heaven of hospitality in the gulf and the preferred venue for prestigious international conferences in Doha, Concorde Hotel Doha is committed to deliver superior experience every time you visit us. Also to ensure you have a comfortable and pleasant stay with us.
TOILETS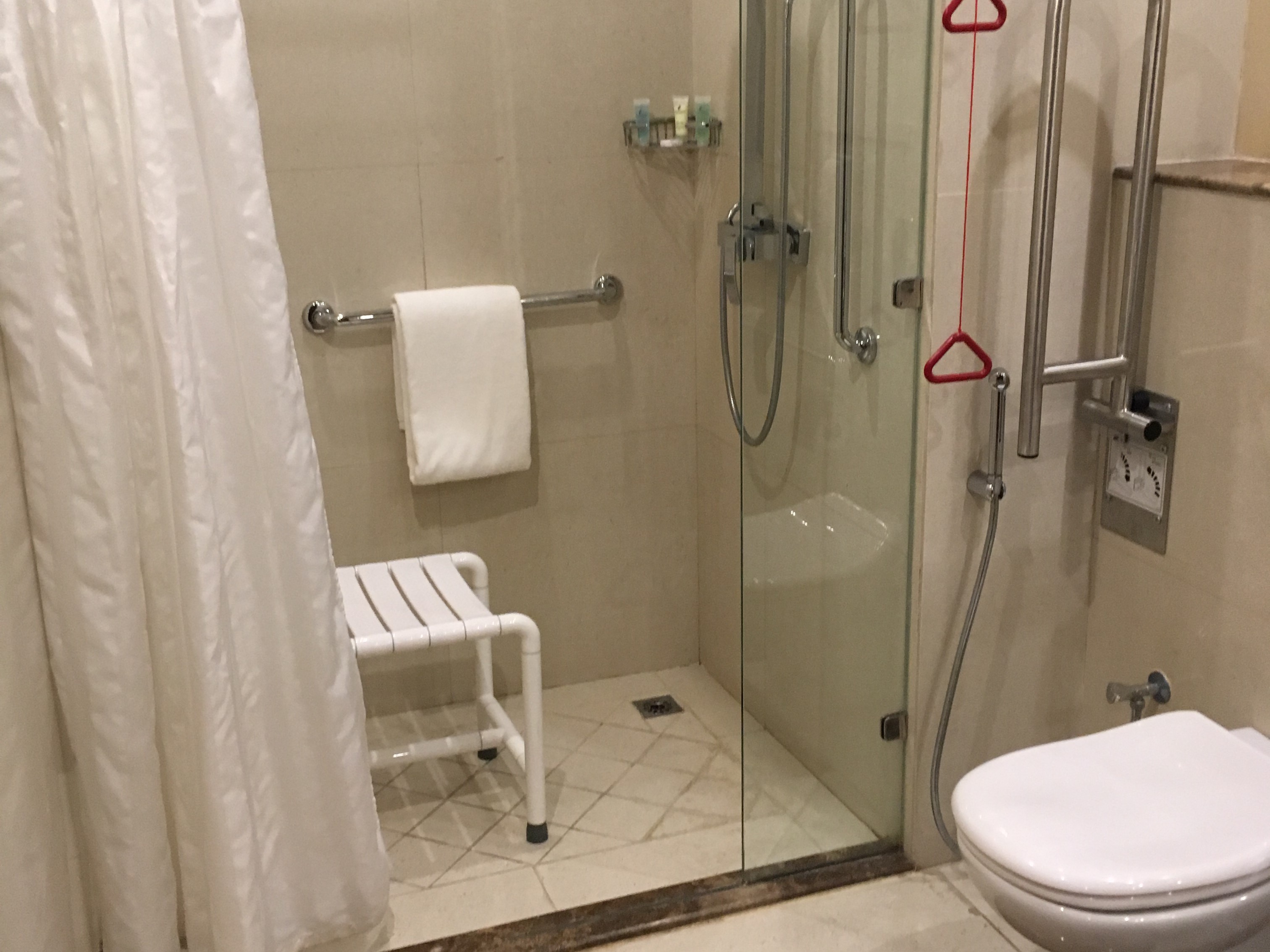 Manoeuvrability
The accessible shower room is well designed and has the features that guests would require, such as the correctly positioned grabrails, shower seat, coat hooks etc.
Disclaimer
This report has been prepared by Accessible Qatar, an initiative by Sasol Middle East & India (Sasol) as part of its corporate social responsibility programme. This report is not provided on a commercial basis and no fees were charged for the preparation of this report. The report is provided on an "as is, where is" basis and Sasol and its affiliated companies do not make any representations or warranties, express or implied, regarding the quality, quantity, value, condition, completeness or accuracy of this report or any information or recommendations included in this report. The venue agrees that, to the maximum extent permitted by applicable law, Sasol shall not be liable for any losses, liabilities, costs, damages and expenses that the venue does or will incur or suffer as a direct or indirect result of this report.