Doha Festival City will be home to over 500 stores, ranging from day-to-day shopping to the most luxurious of high-end fashion Over 100 restaurants are set to satisfy every culinary taste, and the world's largest Monoprix Hypermarket will ensure your home is stocked with all you need. Family fun can be found across the mall, from VOX Cinemas to awe-inspiring theme parks, from Angry Birds World to Snow Dunes, Juniverse, and Virtuocity, and IKEA will keep your home furnished with modern Swedish design. From morning to night, entertainment, dining and relaxation choices will abound at Doha Festival City, providing an array of exciting experiences for the whole family. Strategically located in the north of Doha with direct access from Al Shamal and Lusali roads, Doha Festival City is a highly accessible destination. On arrival, Doha Festival City's visitors will discover ample parking with an easy zoning system, turning their journey in the most comfortable shopping, leisure, and business experience.
HORIZONTAL MOVEMENT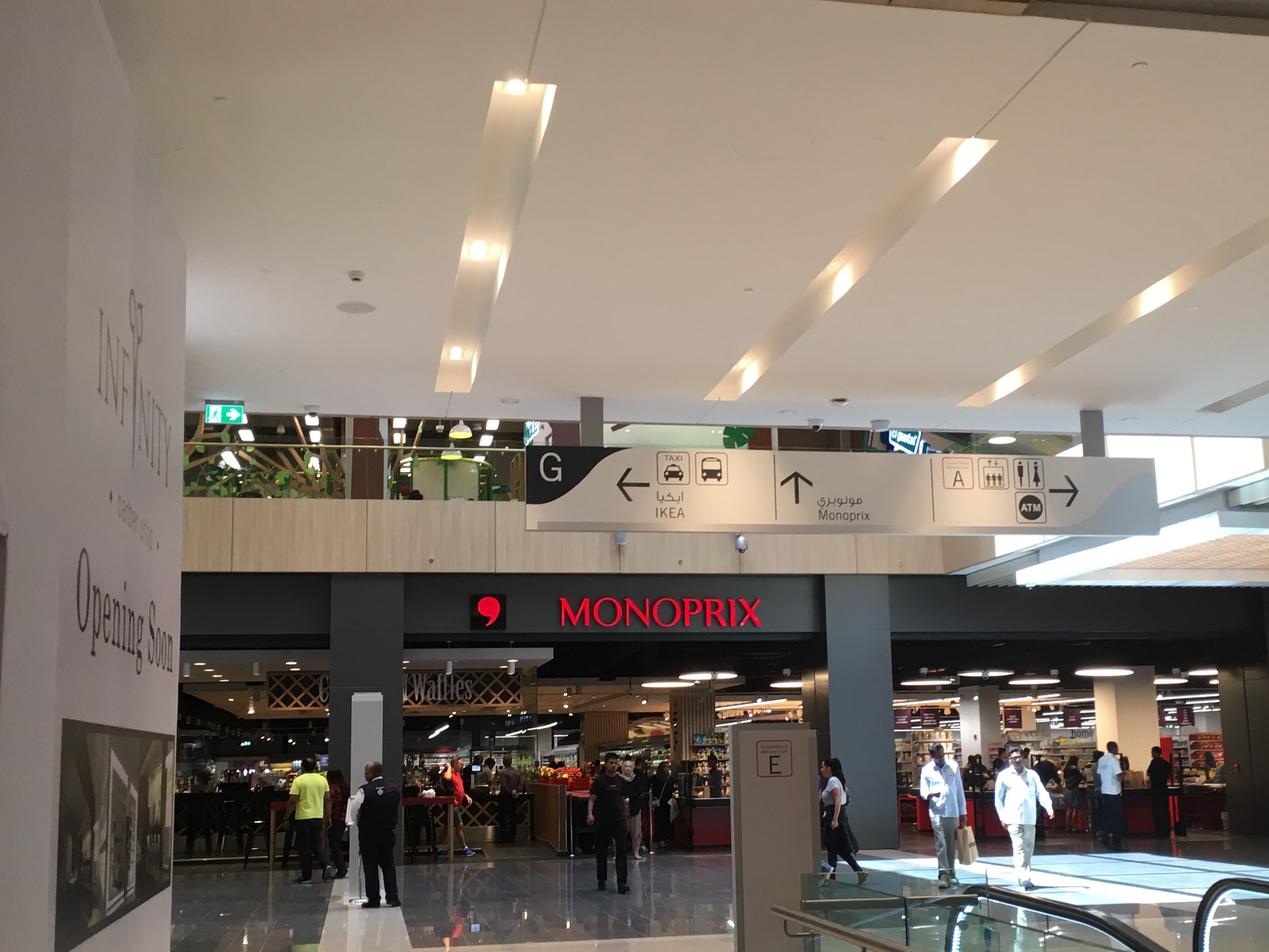 Manoeuvrability
The majority of corridors are clear of obstructions which would assist people with a visual impairment
Floor surfaces cause glare which can be problematic for people with a visual impairment
Disclaimer
This report has been prepared by Accessible Qatar, an initiative by Sasol Middle East & India (Sasol) as part of its corporate social responsibility programme. This report is not provided on a commercial basis and no fees were charged for the preparation of this report. The report is provided on an "as is, where is" basis and Sasol and its affiliated companies do not make any representations or warranties, express or implied, regarding the quality, quantity, value, condition, completeness or accuracy of this report or any information or recommendations included in this report. The venue agrees that, to the maximum extent permitted by applicable law, Sasol shall not be liable for any losses, liabilities, costs, damages and expenses that the venue does or will incur or suffer as a direct or indirect result of this report.