Qatar National Convention Centre QNCC – Qatar Foundation (Building No 37)
When humans connect, there's always an outcome—an uncontrollable incentive and stimulus to make the world a better place. People flourish in inspirational settings and grow through exchange of knowledge. Learning something new is an added piece to the ever-growing puzzle of development and opportunity; the way this knowledge is shared sets the tone of it all. The Qatar National Convention Centre (QNCC) provides an empowering setting for every event, from a board meeting to an international convention, a learning-based seminar, an exhibition or an orchestral concert. It is a place of connection, where culture, business and education intersect and thrive. We pride ourselves that no meeting is too small and no event too big to find a home here. You want your event to be the best. You have come to the right place.
HORIZONTAL MOVEMENT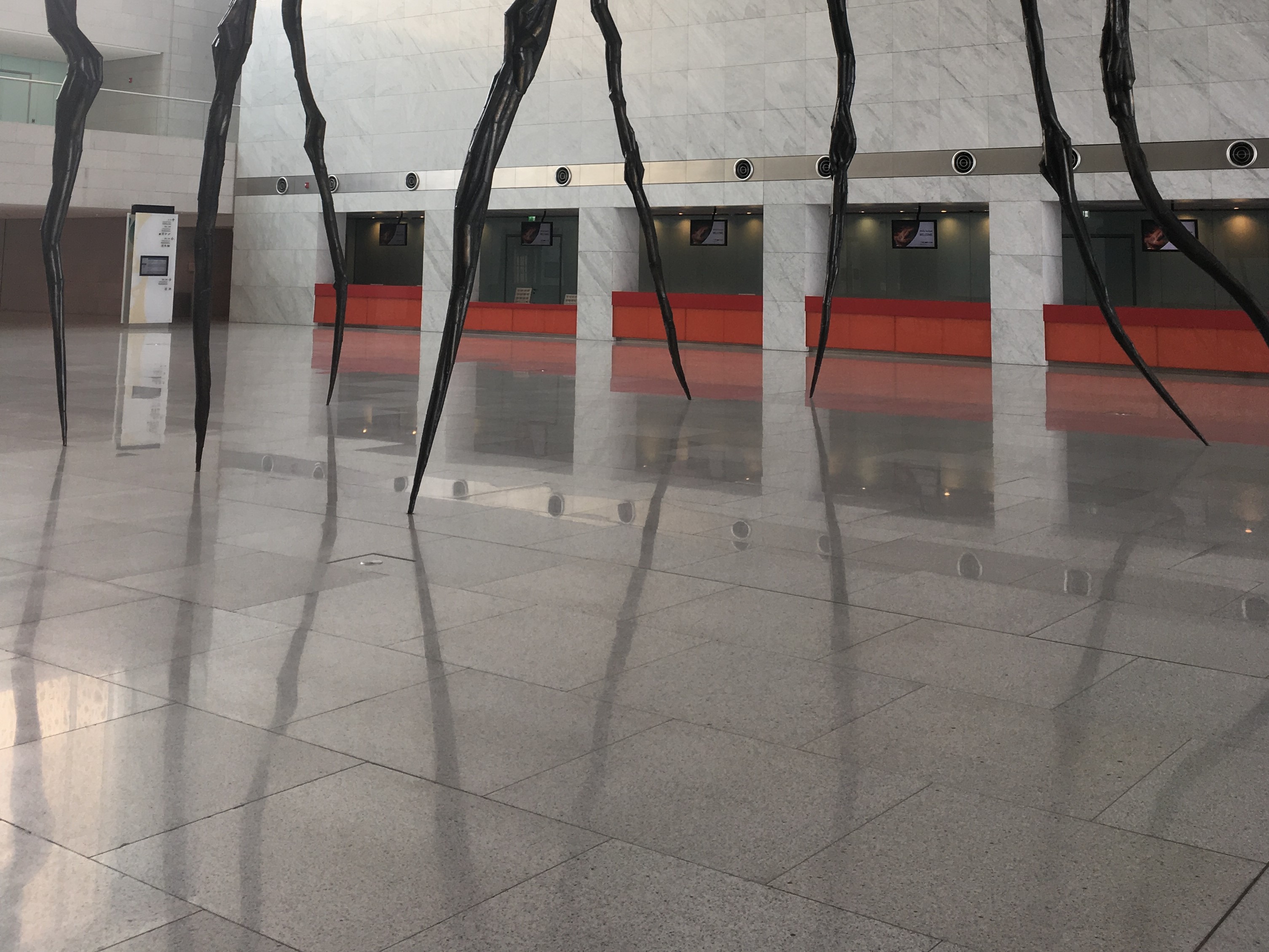 Manoeuvrability
Floor surfaces in the building create high levels of noise which may be uncomfortable/difficult for people with a hearing impairment
Disclaimer
This report has been prepared by Accessible Qatar, an initiative by Sasol Middle East & India (Sasol) as part of its corporate social responsibility programme. This report is not provided on a commercial basis and no fees were charged for the preparation of this report. The report is provided on an "as is, where is" basis and Sasol and its affiliated companies do not make any representations or warranties, express or implied, regarding the quality, quantity, value, condition, completeness or accuracy of this report or any information or recommendations included in this report. The venue agrees that, to the maximum extent permitted by applicable law, Sasol shall not be liable for any losses, liabilities, costs, damages and expenses that the venue does or will incur or suffer as a direct or indirect result of this report.