Experience five-star accommodation and a superb level of personal service in the heart of Doha, Qatar at La Cigale Hotel. Behind its polished 20-story façade, this striking high-design hotel offers a stylish yet relaxing haven where business travellers can escape the city's hectic pace. A member of The Leading Hotels of The World, the 5-Star property has introduced a new level of luxury to the Qatari hospitality and been awarded the ultimate achievements stamped by World Travel Awards. La Cigale is one of the city's most esteemed hotels, an engaging blend of contemporary style and cosmopolitan ambiance.
APPROACH and CAR PARKING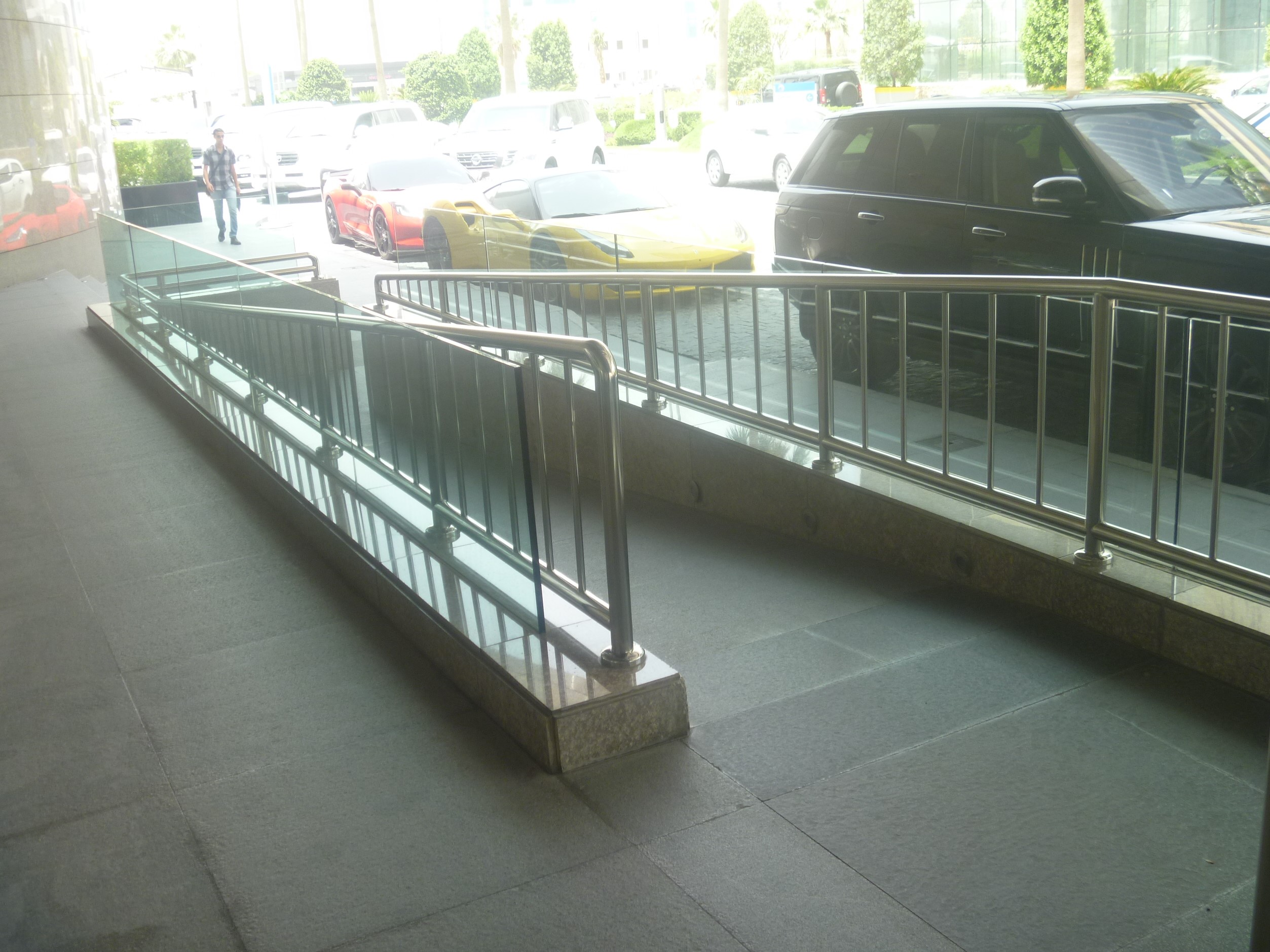 Manoeuvrability
The car park surface is a generally smooth surface to assist movement.
The main route from the accessible car parking is straight forward with minimal hazards hampering movement.
The majority of route from the accessible car parking are straight forward with minimal hazards hampering movement
Disclaimer
This report has been prepared by Accessible Qatar, an initiative by Sasol Middle East & India (Sasol) as part of its corporate social responsibility programme. This report is not provided on a commercial basis and no fees were charged for the preparation of this report. The report is provided on an "as is, where is" basis and Sasol and its affiliated companies do not make any representations or warranties, express or implied, regarding the quality, quantity, value, condition, completeness or accuracy of this report or any information or recommendations included in this report. The venue agrees that, to the maximum extent permitted by applicable law, Sasol shall not be liable for any losses, liabilities, costs, damages and expenses that the venue does or will incur or suffer as a direct or indirect result of this report.